Today, we will celebrate red-violet on our trip around the fabulous color wheel. When I first thought "red-violet" nothing really jumped out in my mind, which is unusual for me, because I love color so much. It will be interesting to see what I find when I go looking...
Oh, yes...why didn't I think of this? The "Pantone Color of the Year" would fall into this slot on the color wheel. Remember this post, How is the Pantone Color of the Year Chosen? Well, the latest color is Marsala, and it's a red-violet with a little bit of black added to grey it down some.
Buttons...well, of course, because buttons can be found in every color imaginable!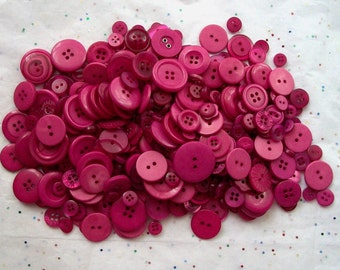 Via Etsy
I actually love this color on hair, and have been known to color my own hair a similar shade. It's not for everyone, but us artsy types can get away with it! There's certainly nothing natural looking about it.
Via Imgbuddy.com
A crayon...
Via Designsbytana.com
I found many different kinds of make-up that would fall into this place on the color wheel, from lipsticks to blush to fingernail polish.
Via Prettyprimp.blogspot.com
Just when I was about to think there was nothing in nature that would be red-violet, I came across this clematis, and then the daylily. I actually have a daylily like this one growing in my yard!
Via Pinterest
Via Ladybugdaylilies.com
...and the garnet. They will vary in shades from brownish to more violet-ish, but this one was a good example of the color I was looking for.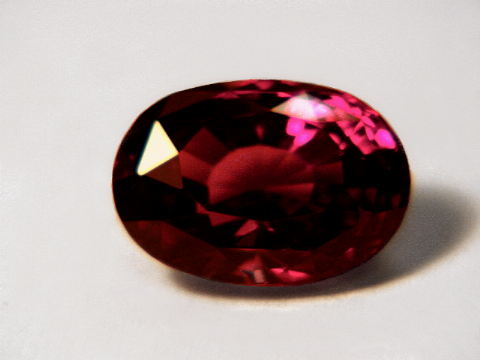 Via Mineralminers.com
A strange thing happened here with red-violet. It's a color that you don't see very frequently...anywhere. I will have to say, it's not one of my favorite colors. Let me see if I can find some items where it is used with the complement, yellow-green.
Via Kemstudios.blogspot.com
Well, this is nice. I will also admit that I do like it better when paired with yellow-green. Here is a work in progress where the artist is using the two complementary colors very effectively. The color is still not on my favorites list, though...
I am really looking forward to next week when we get to talk about red! Who doesn't like red? Get ready for a high energy post!